Glass Lined Wiped Film Evaporator (WFE)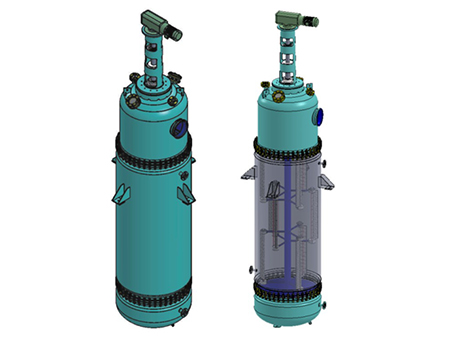 Wiped film evaporators are extensively used in evaporation applications for corrosive substance, suitable for handling products with high viscosity, high heat sensitivity, high fouling and high boiling points. All internal parts of the wiped film evaporator coming into contact with the corrosive liquids or gases are glass lining, PTFE or other non-metallic materials.
Design Pressure
Vessel: Full Vacuum (FV) to 0.25Mpa
Jacket: 0.6MPa
Standard
HG/T4299-2019
Download Parameter of Wiped Film Evaporator
Download Parameter of Pipe Connection
Qianqiao is an expert company specialized in manufacturing and providing chemical process equipment and glass lined equipment. We offer a full range of products and services for glass lined chemical processing equipment including piping systems, chemical reactors, industrial valves, heat exchangers and other glass lined steel equipment in chemical process industry. As a trustworthy glass lined equipment supplier, Qianqiao has over 40 years experience in glass-lined steel industry, and we pride ourselves in our expertise in chemical industry. Our entire team is committed to meeting customers' application needs in a wide range of chemical processes.